Canada Research Chair Supports Holistic Pathways in Indigenous Sport
Dr. Bettina Callary has been making waves in Cape Breton during the past two summers. While winter is on its way, Dr. Callary continues to reflect on the days on the shores of Point Michaud Beach on Cape Breton's east coast, where she's been working with the Unama'ki Surf program. Dr. Callary says she not only gained an appreciation for the sport of surfing, but she's conducted important research about Indigenous sports participation and leadership. Two-Eyed Seeing when leading a Mi'kmaw surf camp is a research project funded through an Insight Development Grant from the federal government's Social Sciences and Humanities Research Council.
"The generic pathway for sport development in Canada is currently lacking the benefit of Indigenous ways of knowing, including the cultural, spiritual, physical and mental dimensions of participating and exceling in sports," Dr. Callary explains. "The purpose of this study is to explore Mi'kmaq ways of knowing about place-based cultural and spiritual sport participation, from the perspectives of coaches and youth involved in the Unama'ki Surf program."
The Unama'ki Surf program started in 2013 and is designed to engage Mi'kmaq youth, directed by Mi'kmaq Physical Activity Leaders (MPALs) and other Mi'kmaq sport leaders from all of the Mi'kmaq communities in Cape Breton. Participants are brought to the beach once per week and taught to surf, but also engage in activities that provide a connection to environmental, cultural and spiritual aspects of the land and ocean along with the physical activity. As an 'adopted' participant and leader, Dr. Callary says she worked to understand the personal reflections of the participants and leaders and gained a sense of the unique approach taken in the program.
Dr. Callary says the the data collection was a collaborative endeavor. "We held workshops at the beach where participants used surf and stand-up paddle boards as their blank canvas to paint images that reflect the meaning that sport and surfing has on their lives."  She continued, "We were especially excited be invited to Elder Albert Marshall's home in the spring to discover Mi'kmaq ways of knowing and discuss two-eyed seeing in leading sport, physical activity, and recreation."
This follows the approach identified by Canada's Sport for Life, a not-for-profit organization focused on improving the quality of sport and physical activity. The organization designed the Canadian Long-Term Participant Development Pathway for Indigenous Sport for Life. This strategy identifies the need to include cultural and spiritual dimensions in sport participation and examines calls to action identified in the 2015 Truth and Reconciliation Report to support and recognize athlete development and reduce barriers to sports participation.
Dr. Tanya Brann-Barrett, Vice President, Academic and Research, says that Dr. Callary's work touches on many facets of CBU's strategic priorities, as well as the essence of her role as a Canada Research Chair.
"Dr. Callary's work on place-based research and Indigenous ways of knowing is an inspiration to the CBU research community and beyond," says Dr. Brann-Barrett. "Her work will greatly contribute to national efforts to develop effective coaching for and with Indigenous peoples and Indigenous communities."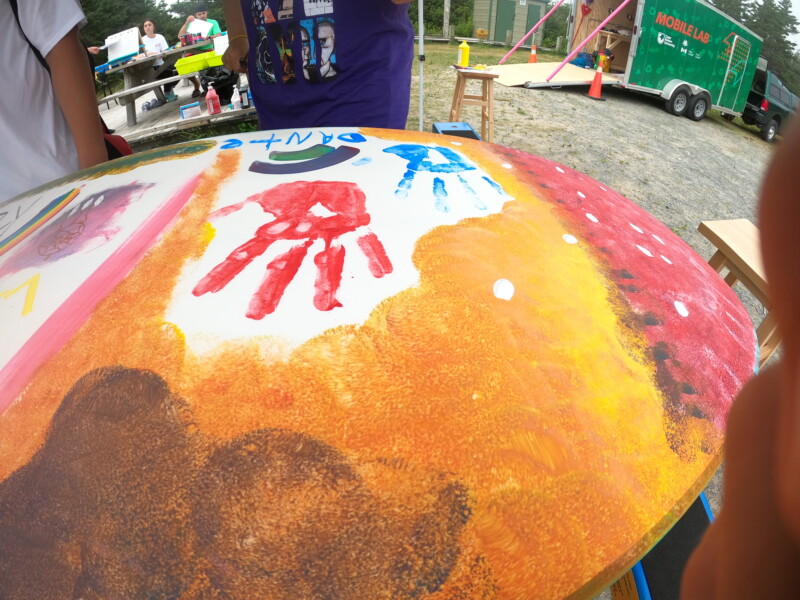 This research project is spear-headed by Dr. Callary, with collaborators Levi Denny from Eskasoni, Joshua Nicholas from Potlotek, Beth Amiro, President of the Surf Association of Nova Scotia and Dr. Simon Barrick, Assistant Professor at CBU.
Bettina Callary is an Associate Professor in the Sport and Physical Activity Leadership program in the Department of Experiential Studies in Community and Sport, as well as the Tier II Canada Research Chair in Sport Coaching and Adult Learning.